CONTAINEX MODULE CONTAINERS IN MOSCOW
OOO «STROY-INVEST» is one of key representatives of products of modular buildings of CONTAINEX in Russia
CONTAINEX is a reliable supplier of portable residential and office containers in Europe. The Austrian company CONTAINEX successfully works more than twenty five years. It allows you a guarantee to purchase really quality product.
CONTAINEX makes container premises for the house and office and transpack containers, which are convenient for use as separately, and for the premises. There are sea containers and containers for a warehouse of different size with excellent burglar retardant protection (the latest production and used ones). The modules planning of CONTAINEX is various, it creates taking containers from 10 to 30 feet as a basis.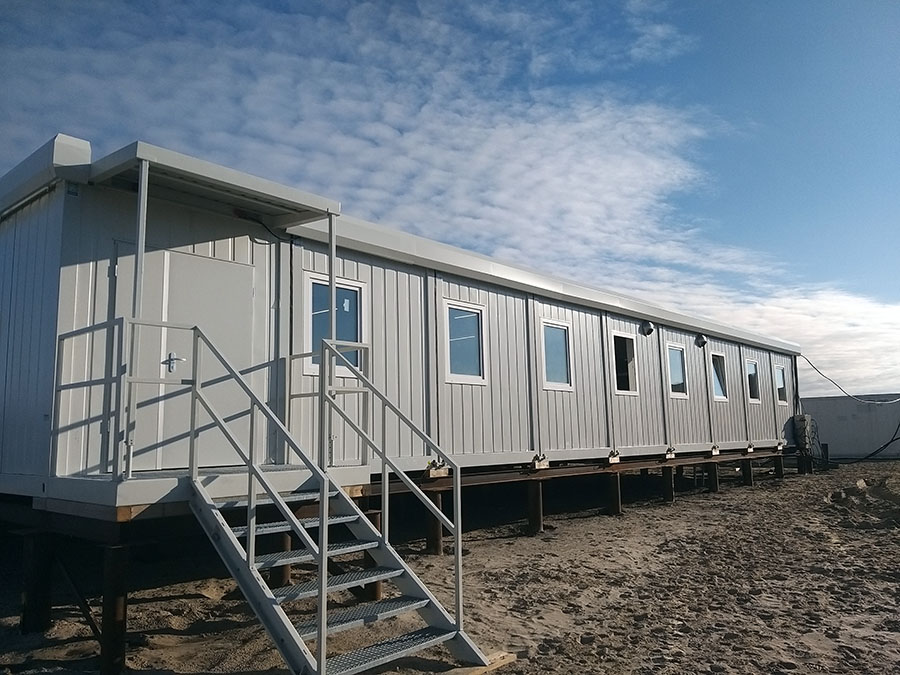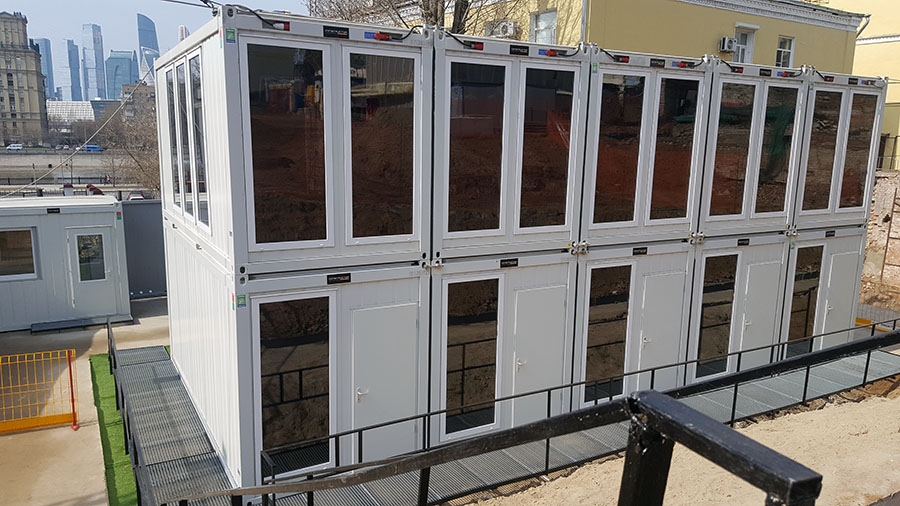 The CONTAINEX company makes modular buildings for absolutely various purposes, our customers are representatives of different entities, from trade to municipal services. Modular containers of our company were successfully used in the military cities, became service premises in the territory where there were various natural disasters, temporary houses at construction site, etc.
The possibilities of use CONTAINEX of products don't come to an end. Such buildings perfectly serve for creation of kindergartens and schools. In Austria (Wörgl) in two months the school which completely conforms to all requirements was constructed of more than 300 block containers. Premises of our company are perfectly suitable for temporary use and for a long-term strong construction, and have their advantages.
Due to designs which are rather simply mounted and quickly established into place, your time and money is considerably saved. Using such modular system of assembly, you will be able to create buildings of any size, with an opportunity to extend in future.
Thanks to modular system of assembly and dismantling, various equipping, and also easy replacement of wall elements we will be able easily to satisfy any your wish, concerning your future premises. Such building is also easily dismantled, subsequently it can be built in any suitable place.
The CONTAINEX company guarantees not only the first-class product of the best quality, but also a pleasant ratio between quality and the price. The staff of our company with pleasure will provide for you all necessary information about the product made by CONTAINEX. After that, using individual approach and relying on your wishes will develop for you drawings of future modular constructions.
Sea and module containers for warehouses of CONTAINEX production will be suitable for a mobile storage facility for production companies and also as transportable storage for movement by land and water.
It is important to note that everything that is created by CONTAINEX company, is developed according to ISO regulations, has the certificate of conformity, and also necessary sanitary and fire certificates of the Russian sample. Use CONTAINEX premises in the profitable purposes for yourself! Excellent quality of new and used CONTAINEX modules promises you long-term use without excess costs and problems. Save your time and money — choose CONTAINEX containers.